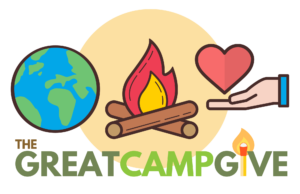 Leaderboards
About #GreatCampGive
About #GreatCampGive
Thank you for participating in the #GreatCampGive, Camp Hanover's once-a-year, one-day, FUN-raising, FRIEND-raising, and FUND-raising event.
CELEBRATING 65 YEARS: BECAUSE OF CAMP...
Camp Hanover is a place where you can learn and know you are loved. Where you feel you belong. Where you feel welcomed. Accepted. Embraced. Just as you are. Just as God created you to be. Since 1957, hundreds of kids, youth and adults alike have had life-changing experiences during their time at Camp. During the #GreatCampGive, we celebrated 65 years of camp ministry and shared stories of how campers have been transformed and shaped because of camp.
WHY THE #GREATCAMPGIVE? WHY NOW?
"Summer Camp" doesn't end when the last camper heads home in August. The clock resets. The countdown to summer 2023 is already ticking. To make camp happen tomorrow, we've got work to do now. The pandemic is still with us. The financial challenges Camp Hanover faces because of it are still significant. In our broken, divided world, kids (and adults too!) still need Camp Hanover experiences. During the #GreatCampGive, you helped make camp happen.